Was your home built energy efficient?
With the rising energy costs and threat of global warming, shouldn't all homes be built to the highest possible standards? Should builders be allowed to keep churning out cheaper, inefficient homes just because people will buy them? What is more important, saving $100 on your mortgage or $100 on your energy bill? Energy efficient building involves both the materials that are used in a home and the equipment installed in the home to heat, cool, and light our families. The important aspect is the materials used within the home, such as insulation and solar reflective barriers. Upgrading these items later is not a feasible option unless you want to tear your home apart.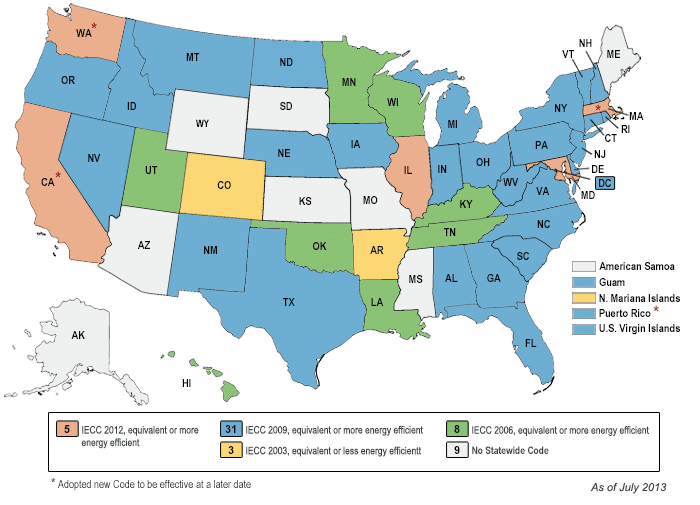 Of the 50 states, 9 have not adopted any type of code to mandate efficient home building and two of them, Alaska and Arizona, have the harshest climates and the most to gain. Colorado and Arkansas are still using the 2003 IECC, and only 5 states have adopted the 2012 code. How can a California home be built to the highest standards yet in Arizona there are none? California utilizes the "Cool Roof" standards http://coolroofs.org/ to govern required solar reflectivity of a roof covering and will even rebate up to $.30 /sq.ft  for replacing your roof with a new one that meets standards. Florida also understands the importance of keeping your attic cool  http://www.fsec.ucf.edu/en/publications/html/FSEC-EN-15/
You can also receive federal tax credits for improving the efficiency of your home. http://www.energystar.gov/index.cfm?c=tax_credits.tx_index
So here in Arizona, most builders are finally offering radiant barrier sheathing on the roof, but only to be competitive in a tough market where if you can't build a cheaper house they are now trying to build a better one (at the expense of cheaper cabinets or flooring). If you are buying a new home, make sure your builder is energy star rated or similar and uses radiant barriers, air sealing, blown or spray in insulation and other features that will save energy and money.
Daren Wright
Wright Inspections LLC
http://www.WrightInspectionsAZ.com
www.Facebook.com/WrightInspections